Tuesday 13 November 2007
Carlos is back to L.A. and yesterday he was playing at Lakeside Golf Club in Burbank.

Carlos, what happened to your ball?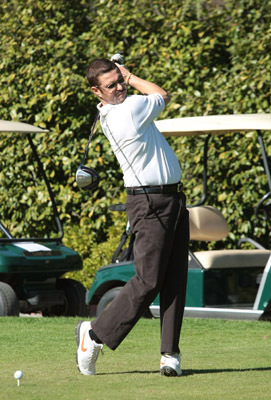 <- click to see the other pictures

Izod is good but Izod Lacoste is better, and a little advice next time wear black not white..

PS// kro kro kro kronenbourg.....vive vive vive la France